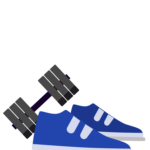 How Do I Reduce My Risk of a Second Stroke?
Having a stroke can be overwhelming. During your time in the hospital, you may be given a lot of information about reducing your risk of having another stroke.
So, how do you reduce your risk?
The best place to start is with recommendations from your healthcare team. If you are working with a Kandu Navigator they will assist you in creating a personal recovery plan and identifying resources and support to aid you in your recovery.
Your healthcare team may ask you to make changes to your lifestyle and your daily routine after your stroke. These changes can help keep your brain and body healthy. These changes might include:

Checking your blood pressure daily. At home blood pressure monitors are readily available.

Exercising regularly. Walking three hours a week can lower your chances of a second stroke by up to 43% a recent Harvard Study.

Adding nutrient-dense foods, such as fruits, vegetables, lean proteins, and healthy fats to your diet. Consider replacing partially hydrogenated cooking oils with avocado or olive oils, and reducing foods with added sugars.

Saying "no" to smoking. Quitting smoking is tough. There are free programs that can help you. Freedom From Smoking® has helped hundreds of thousands of people quit for good and is now available in a variety of formats.

Limiting how much alcohol you drink. Drinking alcohol disrupts your sleep and good sleep. It is essential, it is when your body rests and repairs itself. Try limiting your alcohol late in the evening to start.

Managing stress through a strong support system, community, and connections. Consider relaxation activities such as mindfulness, breathing exercises, yoga, or tai chi.
Kandu Health offers remote clinical support through our app, stroke survivor community and team of Kandu Navigators. We provide information, resources, and guidance for stroke survivors and their care partners.